Rules
Terrain
All the 9th edition terrain rules will be used
Each terrain piece in TTS will be labeled for what type of terrain it is.
Missions
9th Edition Grand Tournament Missions will be used
They can be found HERE
Each Tournament will follow the following order of missions for August

Round 1: Sweep and Clear
Round 2: Battle Lines
Round 3: Surround and Destroy
Round 4: Vital Intelligence
Bracket Round 1: The Scouring
Bracket Round 2: Priority Target
Bracket Round 3: Scorched Earth
Bracket Round 4: Retrieval Mission
Army Composition

2000 points
Max 3 detachments
12 CP to start with
---
Registration
Once you register an admin will verify and accept your registration into the tournament
You will not know what group you are in until registration is closed for the tournament
Scheduling a Game
Once your games are up you can schedule them with your opponent via discord and update the date and time via the web or mobile application
It is important to update this info so admins, viewers and other players can see when all matches are happening
We will be streaming games each week and may ask if you are available for the stream time to play your game
When you are signed into your profile you can edit the schedule of your games as follows: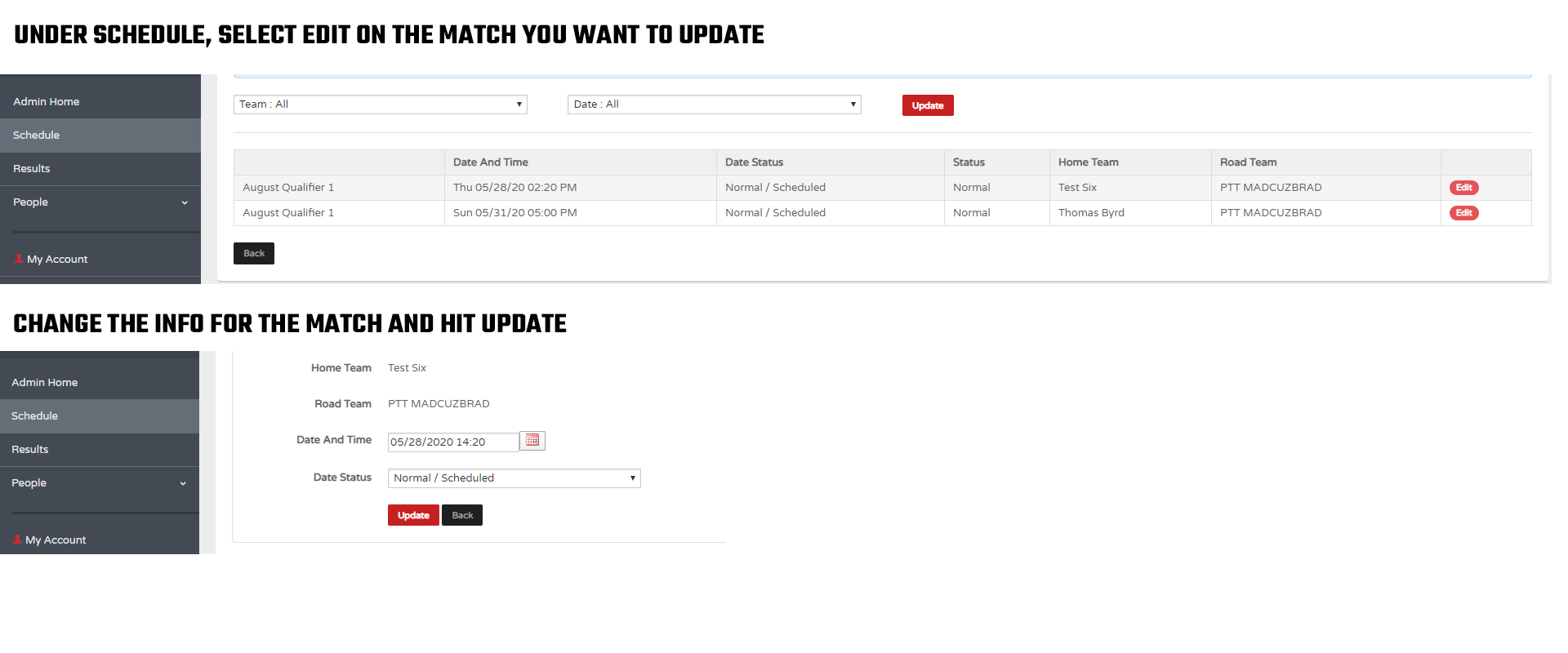 Scoring a Game, Submitting a Game and Stats

There is a score card available in each map that you can use. Just submit the total score when finished
You will be able to submit your game score and stats once your game is completed via the mobile app or web application
We may require games in the future to have stat info filled out

Failure to fill the info out can result in suspension or banning from the tournaments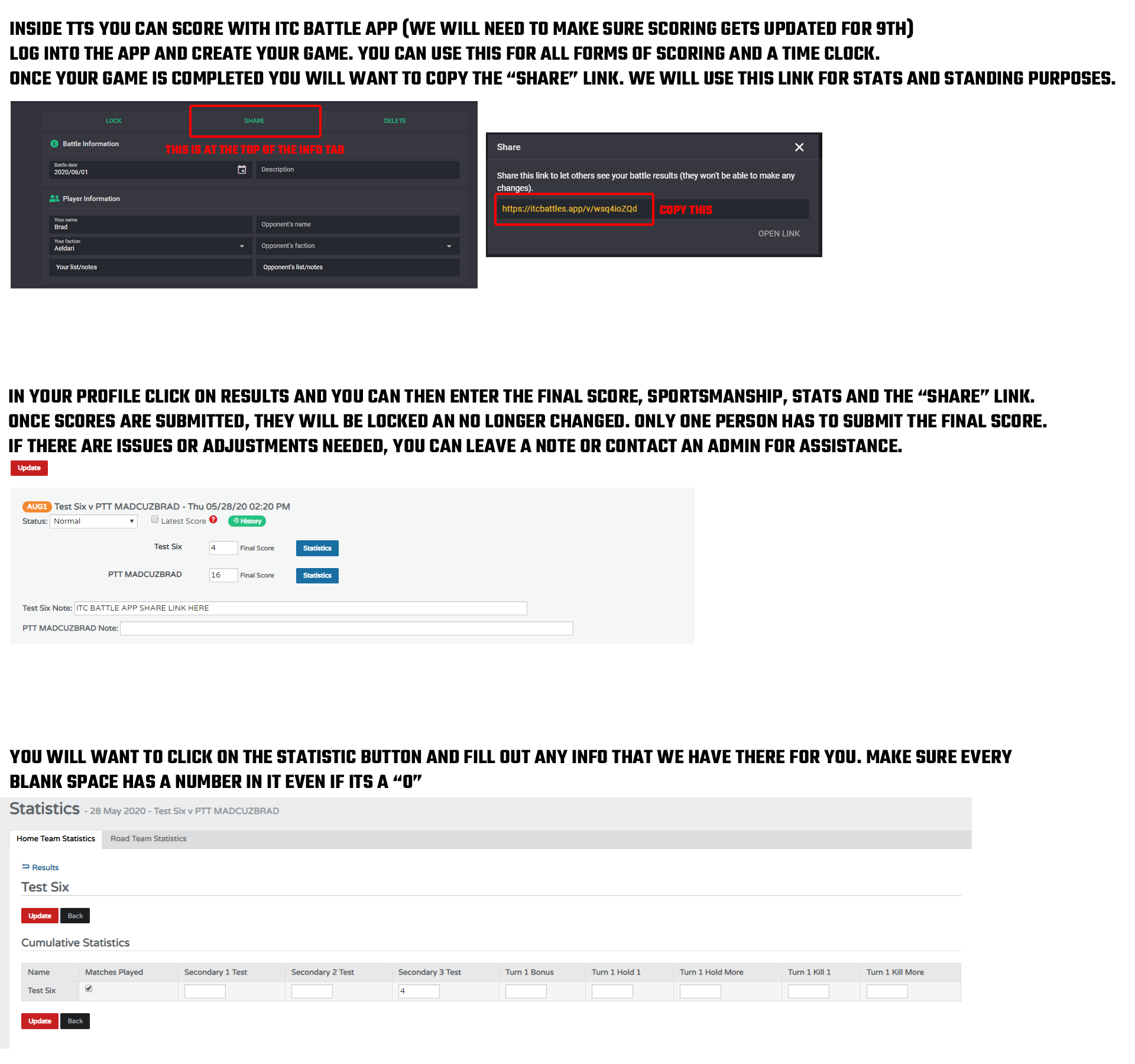 Sportsmanship
We take reports of poor sportsmanship very seriously. Reports of poor sportsmanship will be investigated and addressed on a case by case basis.
Poor sportsmanship may end in suspension or banning from future tournaments.
---
Joining the Community
Make sure to join the discord HERE
If you would like to support Pro Tabletop in other ways you can do so HERE
Administration
All questions and comments can be asked and talked about in the Pro Tabletop discord channel found HERE
Time Clock
Each Game should last no longer than (time determined once 9th releases)
All other time clock guidelines will be in place from ITC
In TTS you will be able to use the time clock that is on each map
Table Top Simulator Video References (coming soon)
How to get our base map
How to use our terrain
How to set an army up
Tips and Tricks to Play fast